Introduction
PCOS and comorbidities
Symptoms of PCOS
Pharmacology of oral contraceptives
Mechanism of action of oral contraception
The effect of the contraceptive pill on androgen production
The effect of the contraceptive pill on glucose tolerance
The effect of the oral contraceptive on insulin resistance and secretion
The effect of the contraceptive pill on lipid levels
References
Further Reading
---
Oral contraceptive pills (OCPs) are considered first-line therapy for concurrent menstrual irregularity treatment, including polycystic ovarian syndrome (PCOS). Oral contraceptives are used to manage PCOS symptoms; the combined oral contraceptive pill can also improve dysmenorrhoea and menorrhagia, prevent migraines induced by menstruation, treat premenstrual syndrome, and pelvic pain related to endometriosis as well as decrease the risk of endometrial and ovarian cancer.
However, PCOS is associated with metabolic syndrome, which consequently requires consideration of the risk and benefits of oral contraceptives for PCOS treatment. In addition, several confounding factors present significant limitations when comparing all contraceptives. These include obesity, smoking, diabetes, and other metabolic comorbidities.
PCOS and comorbidities
PCOS is associated with obesity, diabetes, metabolic syndrome, as well as mood and anxiety disorders. When using combined oral contraceptives to treat these symptoms of PCOS, it is important to consider the side effects of combined oral contraceptives, including mood changes, weight gain, and adverse effects on cardiometabolic risk factors which may cause exacerbated symptoms in PCOS. Consequently, women should receive thorough counseling before commencing the use of oral contraceptives, and this should be backed up by stringent monitoring at every follow-up visit.
Symptoms of PCOS
Hyperandrogenism, the abnormal increase in the circulating concentration of androgens, is a principal endocrine abnormality seen in PCOS and is one of the essential diagnostic criteria for the syndrome. In vitro and in vivo studies have demonstrated the effect of androgens on the metabolism of lipids and insulin sensitivity. Consequently, alleviating hyperandrogenemia is essential for symptomatic treatments of patients as it can beneficially influence later risk of developing metabolic disturbances and other health complications.
Pharmacology of oral contraceptives
The two forms of oral contraceptives include the combined pill, otherwise known as a combined oral contraceptive, which contains estrogen and progesterone, and progesterone-only pills. The combined oral contraceptive contains two types of steroids; ethanol estradiol, the principal estrogenic component, and progestins. Progestins are derivatives of 19-nortestosterone; due to the availability of progestins with high anti-gonadotrophic activity, the combined oral contraceptive pill subsequently reduced the dose of estradiol used.
Mechanism of action of oral contraception
The oral contraceptive stabilizes the endometrium and produces a thin endometrium, making it unsuitable for egg implantation. Oral contraceptives also act on the ovaries, suppressing ovulation through a negative feedback effect on the hypothalamus and decreasing ovarian androgen secretion. The progesterone component of the contraceptive makes cervical mucus impenetrable to sperm as it thickens the mucus.
The effect of the contraceptive pill on androgen production
Combined oral contraceptives have been shown to affect androgen synthesis and metabolism. Several studies have shown that the contraceptive can inhibit ovarian androgen production via the inhibition of folliculogenesis. This occurs as a result of suppressing pituitary gonadotrophin secretion or as a result of directly influencing ovarian folliculogenesis, where it induces a weaker antique antigonadotrophic effect. An antigonadotropin suppresses the activity and/or downstream effects of FSH and LH, which inhibits the hypothalamic-pituitary-gonadal access and results in ovulation.
The Effects of Continuous Contraceptive Pill Taking
Combined oral contraceptives also significantly affect androgen binding capacity by stimulating the production of sex hormone-binding globulin.
Higher free androgen index and higher testosterone levels are correlated in obese PCOS patients relative to their lean counterparts. Interestingly, a less pronounced decline in androgens during combined oral contraceptive use for obese individuals compared to lean individuals.
Overall, combined oral contraceptives are significant in decreasing androgen production due to the influence on folliculogenesis; this effect is likely less pronounced in obese patients.
The effect of the contraceptive pill on glucose tolerance
A common symptom observed in lean and obese PCOS women is hyperinsulinemia, which occurs secondary to an increased level of peripheral insulin resistance, decreased clearance of insulin, and abnormal insulin secretion. An increased incidence of impaired glucose tolerance and type 2 diabetes in lean and obese PCOS women was found relative to healthy counterparts. However, not all women with PCOS are insulin resistant. This finding is particularly true in nonobese patients; consequently, it is hypothesized that only specific risk groups of PCOS patients are predisposed to developing impaired glucose tolerance and type 2 diabetes due to insulin resistance.
Only a few studies have documented the effect of the combined oral contraceptive on glucose tolerance in PCOS women. Two studies have reported an increased glucose tolerance after a glucose loading test when using combined oral contraceptives in obese PCOS patients. This is in contrast to nonobese women, where no changes in glucose tolerance were found; however, this wasn't a small observation and study of nine women.
In healthy women who do not have PCOS, from the few studies available, it is speculated that the combined oral contraceptive may worsen glucose tolerance.
Overall, the effect of the combined oral contraceptives on glucose tolerance can only be hypothesized and has been reported to be dependent on body weight; overall, there have been no head-to-head comparisons of different combined oral contraceptives between lean and obese patients.
The effect of the oral contraceptive on insulin resistance and secretion
The available data demonstrate that combined oral contraceptive use in polycystic ovarian syndrome may worsen insulin sensitivity. However, the effect of this worsening could be modified by the degree of obesity. A decreased incidence sensitivity may not necessarily result from combined oral contraceptive use, particularly in nonobese PCOS women.
The effect of the contraceptive pill on lipid levels
Dyslipidemia is a commonly reported symptom in PCOS women. In particular, a decrease in high-density lipoprotein and an increase in triglyceride levels or an increase in small low-density lipoprotein have been observed. The effect of the combined oral contraceptives on the lipid biomarkers is dependent on the type of oral contraceptive use, i.e., type of gestagen, for example, progesterone.
Combined oral contraceptives are the most commonly used treatment for PCOS. Studies have shown that the combined oral contraceptive successfully lessens the adrenergic symptoms and alleviates menstrual dysfunction. However, concerning their effect on metabolism, combined oral contraceptives could decrease incidence sensitivity (although this is dependent on other factors such as obesity) but impair glucose tolerance (though it could be reversible as the incidence of diabetes is not increased after contraceptive use).
Overarchingly, the data concerning metabolic effects are inconsistent and scarce – and there are many unanswered questions. These include the long-term effect of combined oral contraceptives on insulin action, its effect when combined with metformin, the risk of endometrial cancer with long-term use, and conclusive outcomes concerning other metabolic markers such as lipid levels.
In addition, it is important to balance the potential benefits and risks (association with impaired fasting glucose, insulin resistance, and increased risk of thromboembolism disease) of the choice of contraceptives before prescribing them to PCOS women.
References
Vrbíková J, Cibula D. (2005) Combined oral contraceptives in the treatment of polycystic ovary syndrome. Hum Reprod Update. doi: 10.1093/humupd/dmi005. Epub 2005 Mar 24. PMID: 15790599.
de Medeiros SF. Risks, benefits size and clinical implications of combined oral contraceptive use in women with polycystic ovary syndromeReproductive Biology and Endocrinology (2017) 15:93 DOI 10.1186/s12958-017-0313-y
Mendoza N, Simoncini T, Genazzani AD. (2014) Hormonal contraceptive choice for women with PCOS: a systematic review of randomized trials and observational studies. Gynecol Endocrinol. doi: 10.3109/09513590.2014.943725.
de Melo AS, Dos Reis RM, Ferriani RA, et al. (2017) Hormonal contraception in women with polycystic ovary syndrome: choices, challenges, and noncontraceptive benefits.Open Access Journal of Contraception. doi: 10.2147/OAJC.S85543.
Goodman NF, Cobin RH, Futterweit W, et al. (2015) American Association of Clinical Endocrinologists, American College of Endocrinology, and Androgen Excess and PCOS Society disease state clinical review: guide to the best practices in the evaluation and treatment of polycystic ovary syndrome – part 1. Endocr Pract. doi: 10.4158/EP15748.DSC.
Further Reading
All Polycystic Ovary Syndrome Content
Polycystic Ovary Syndrome (PCOS) – Irregular Function of Ovaries
Polycystic Ovary Syndrome Causes
Polycystic Ovary Syndrome Symptoms
Polycystic Ovary Syndrome Diagnosis
More…
Last Updated: May 13, 2022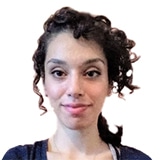 Written by
Hidaya Aliouche
Hidaya is a science communications enthusiast who has recently graduated and is embarking on a career in the science and medical copywriting. She has a B.Sc. in Biochemistry from The University of Manchester. She is passionate about writing and is particularly interested in microbiology, immunology, and biochemistry.
Source: Read Full Article