Hemophilia is a rare genetic disorder that prevails across many countries worldwide. This disease is caused by the mutation of a gene that codes for a protein essential for normal blood clotting, i.e., factor VIII (hemophilia A) and factor IX (hemophilia B).
Image Credit: Buravleva stock/Shuttterstock.com
In Africa, less than 3% of patients with hemophilia have been identified, and among them, only 2% are treated using clotting factor concentrates (CFCs). The lack of proper resources often hinders providing substantial care for hemophilic patients. Many organizations, such as the World Federation of Hemophilia (WFH), aim to improve access to care for people with hemophilia.
Different countries have a varied capacity for prompt and accurate diagnosis of the disease. Also, the provisions essential for the care required to augment the chances of survival of hemophilic patients vary substantially. Accurate diagnosis and proper care for patients depend largely on the availability of trained healthcare professionals and CFCs.
Impact of WHF on Providing Care for Patients with Hemophilia
WFH is an international, non-profit Canadian organization that was established in 1963, with a membership of 140 countries, and is officially recognized by the World Health Organization. For the last six decades, WFH has focussed on improving access to hemophilia care worldwide.
WFH has collaborated with Hemophilia Treatment Centers (HTCs) in twenty-nine African countries to share knowledge, enhance awareness, and provide training for better treatment and care for hemophilic patients. Additionally, this organization offers around 24 million units of CFCs per year to patients in sub-Saharan Africa through humanitarian aid programs.
The partnership between WHF and HTC helped built a large network of health care professionals (HCPs) in Africa, who are trained to treat hemophilia disease. This enhanced the rate of accurate diagnosis of hemophilia in sub-Saharan Africa and the provision of better care in this region.
Various organizations, including WHF, awards fellowship to HCPs to enhance their skills in the diagnosis and management of hemophilia and other genetic bleeding disorders. Between 2016 and 2018, a total of forty-two fellowships were awarded to HCPs from eighteen countries. Additionally, the above-mentioned institutions organize international educational and training workshops and support all financial and logistical issues.
According to a WHF report, its initiatives have increased the rate of diagnosis of hemophilia A and hemophilia B by 25.9%, between 2016 and 2018. Additionally, the donation of CFCs increased from 11 million international units (IUs) to a total of 80 million IUs. Owing to enhanced access to hemophilia treatment, the number of patients treated with CFCs increased from 1123 to 5501. Furthermore, the total number of surgeries provided to patients rose from 237 to 268. WHF has significantly enhanced access to prophylaxis for hemophilia patients.
Programs to Improve Care for Hemophilia Patients
In the Center for Disease Control (CDC)'s Division of Blood Disorders, the hemophilia program is one of the largest programs, which focuses on enhancing awareness and supporting the hemophilia community. CDC awards funding for research projects that are associated with preventing complications of bleeding disorders.
The National Hemophilia Foundation (NHF) was awarded funding to expand the information center on bleeding disorders known as HANDI. HANDI's current library contains a wide range of articles, textbooks, educational publications, videos, and CD-ROMs, which provides vast information about different aspects of bleeding disorders. They respond to inquiries via telephone, e-mail, and the Internet. CDC collaborated with NHF in evaluating the extent of materials available for youth. They analyze the gaps in the presently available materials, support scientists to conduct innovative research, and develop materials and programs for youth to increase awareness about hemophilia.
NHF was also funded to continue the education program for newly diagnosed families. This program provides information and resources, related to diagnosis, management, treatment options, and strategies to prevent secondary conditions, to families new to genetic bleeding disorders. Additionally, NHF has been funded to create age-specific, consumer-friendly guidelines and materials for older children, teenagers, and young adults. The main focus of these programs is to provide confidence, skills, and tools required for a successful transition of hemophilic older children/teenagers to adulthood.
NHF's National Prevention Program (NPP) is a public awareness campaign that targets families and individuals with bleeding disorders. This program provides some essential strategies that could help them to live a longer and healthier life. Some of the key strategies include frequent check-ups at a hemophilia treatment center, obtaining hepatitis A and B vaccines, exercising and maintaining a healthy weight to protect joints, and regular check-ups for blood-borne infections. These strategies are promoted through annual meetings, regional training, educational resources, and other related projects.
The Hemophilia Federation of America (HFA) received funding to expand Blood Brotherhood, a program that focuses on improving the health and quality of life of aging men with bleeding disorders. Blood Brotherhood brings together men with bleeding disorders, to get together in person or online, to discuss issues with each other as well as with professionals.
Image Credit: awsome design studio/Shutterstock.com
Other Strategies to Improve Care for Hemophilia Patients
Proper dentistry, physiotherapy, obstetrics and gynecology, genetic counseling, and psychosocial support must be available in all hemophilia centers. CDC funded the Children's Hospital Medical Center of Akron to provide preventive education, particularly, to improve the oral health of people who have hemophilia.
CDC collaborates with NHF and the American Thrombosis and Hemostasis Network (ATHN) to design programs that focus on enhancing preparedness or skills to tackle emergencies related to hemophilia. This program prepares individuals with hemophilia for a disaster or any events that may disrupt the continuity of their care.
References:
Hemophilia Health Education and Prevention Funded Projects. (2020) Center for Disease Control and Prevention. [Online] Available at: https://www.cdc.gov/ncbddd/hemophilia/aboutus-projects.html
Noone, D. et al. (2020) Evolution of Haemophilia Care in Europe: 10 years of the principles of care. Orphanet Journal of Rare Diseases. 15.184. https://doi.org/10.1186/s13023-020-01456-y
Diop, S. et al. (2019) Improving access to hemophilia care in sub-Saharan Africa by capacity building. Blood Advances.3(1). pp.1-4. doi:10.1182/bloodadvances.2019GS121537
O'Mahony, B. et al. (2018) Patient-centred value framework for haemophilia. Haemophilia. 24(6). pp. 873–879. https://doi.org/10.1111/hae.13456
Gringeri, A. et al. (2016) An innovative outcome-based care and procurement model of hemophilia management, Expert Review of Pharmacoeconomics & Outcomes Research. 16(3). pp. 337-345. DOI: 10.1080/14737167.2016.1178066
Further Reading
All Hemophilia Content
Haemophilia – What is Haemophilia?
Haemophilia Causes
Haemophilia Symptoms
Haemophilia Treatments
More…
Last Updated: Apr 8, 2022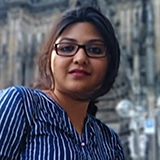 Written by
Dr. Priyom Bose
Priyom holds a Ph.D. in Plant Biology and Biotechnology from the University of Madras, India. She is an active researcher and an experienced science writer. Priyom has also co-authored several original research articles that have been published in reputed peer-reviewed journals. She is also an avid reader and an amateur photographer.
Source: Read Full Article