There are few things as underrated (and, let's get real, as necessary) as a good night's sleep. Unfortunately, such slumbers can be hard to come by—particularly if you keep waking up drenched in your own sweat.
Enter: cooling pillows—cushioned bundles specifically made to keep sleepers chilled out all night. If you tend to overheat, "a cooling pillow can help you sleep better," says board-certified sleep medicine researcher and neurologist W. Christopher Winter, MD, of Charlottesville Neurology and Sleep Medicine and author of the book, The Sleep Solution: Why Your Sleep Is Broken and How to Fix It. "Cooling the body—and cooling the head is a great way to accomplish that—can significantly increase sleep quality."
Cooling pillows feature materials and design elements that release heat more effectively than regular pillows to help keep you cool (obviously), but they're also often made to eliminate sleeping pains and prevent stiffness as well, Dr. Winter says. Sounds pretty awesome, right?
But before you go grab any cooling pillow you can find, keep these things in mind: "Do not sacrifice comfort for cool," Dr. Winter says. "Make sure that the pillow still 'fits' you." Cooling pillows also tend to be a little heavier than regular pillows, so it's important to make sure it still feels comfortable if you tend to sleep with your arm under your pillow, he notes.
Need help shopping? Check out these top-rated and sleep doctor-approved picks to help you sleep through the night and wake up feeling refreshed.
1. Weekender Ventilated Gel Memory Foam Pillow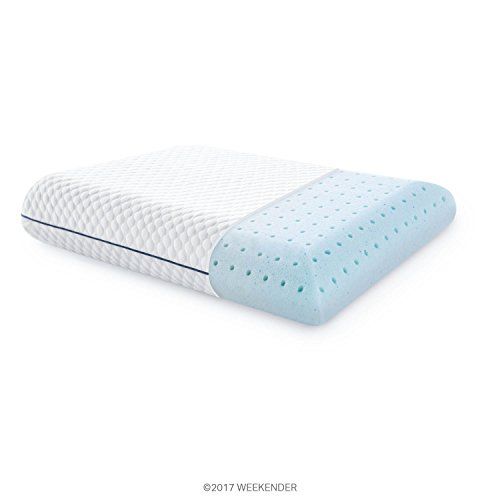 Weekender Ventilated Gel Memory Foam Pillowamazon.com$29.99SHOP NOW
The memory foam in this pillow is has tiny holes to allow for more ventilation and breathability. With temperature-regulating gel on top, this pillow offers a lot of cooling bang for its buck.
2. Snuggle-Pedic Bamboo Memory Foam Pillow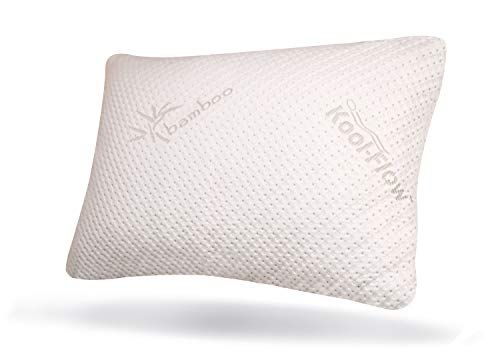 Snuggle-Pedic Bamboo Memory Foam Pillowamazon.com$175.00$59.99 (66% off)SHOP NOW
Bamboo fibers offer tons of breathability, meaning the covering on this top-rated foam pillow can help your body regulate its temperature.
3. Tempur-Pedic TEMPUR-Cloud Breeze Dual Cooling Pillow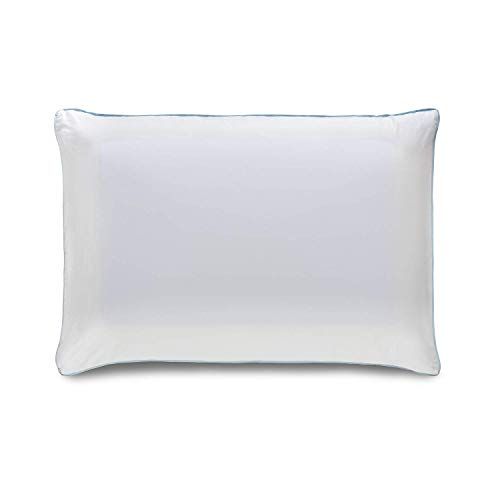 Tempur-Pedic TEMPUR-Cloud Breeze Dual Cooling Pillowamazon.com$142.99SHOP NOW
No more flipping to the cool side of the pillow in the middle of the night—this one has cooling gel layers on both sides. It's also from the trusted Tempur-Pedic brand, so it's sure to support your head, neck and shoulders.
4. Coop Home Goods Cooling Pillow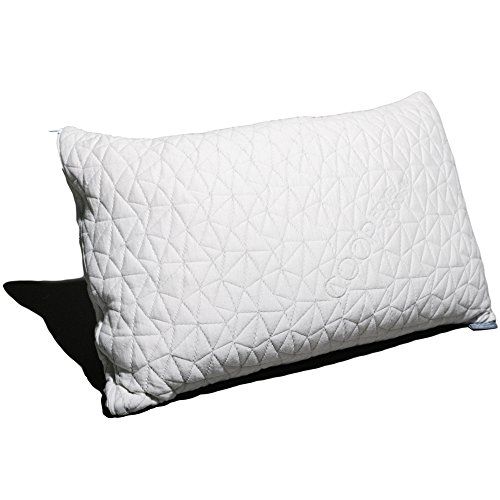 Coop Home Goods Shredded Hypoallergenic Certipur Memory Foam Pillow amazon.com$64.99SHOP NOW
This pillow is filled with shredded memory foam and encased in bamboo fabric—nice features in a cooling pillow, Dr. Winter says. Not only that, you can add or remove the foam to adjust the pillow to the way you like it. It's basically a custom bedroom piece.
5. Z Gel Memory Foam L-Shape Pillow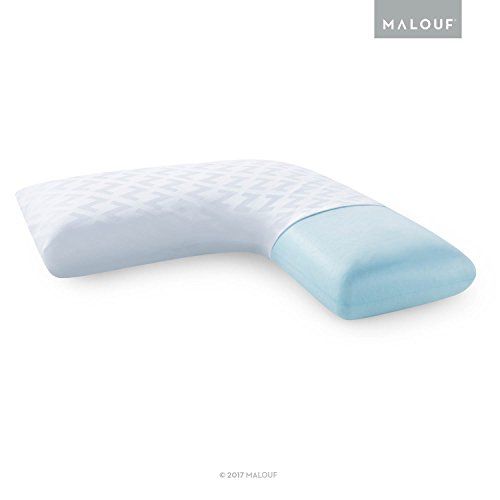 Z Gel Memory Foam L-Shape Pillowamazon.com$54.99SHOP NOW
Calling all side sleepers: The Z Gel Memory Foam L-Shape Pillow is perfect if you yearn for head, neck, and shoulder support all in one. Formulated with bamboo and smooth rayon, this option feels like a soft memory foam beneath your head and neck and helps eliminate sleeping pains. The gel, which is more cooling than standard memory foam, will offer a perfectly chilly snoozing surface.
This is the best way to get a better night's sleep:
​
6. Comfort Revolution Hydraluxe Pillow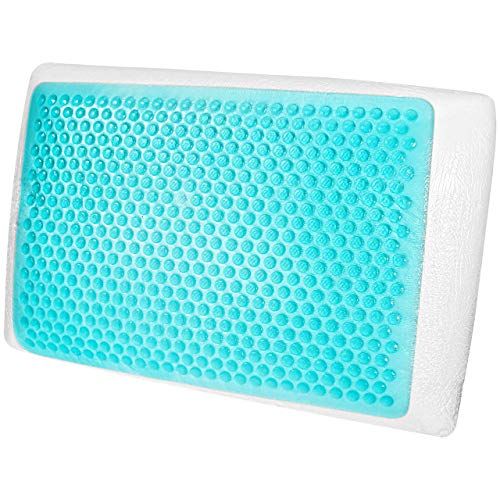 Comfort Revolution hydraluxe PillowComfort Revolutionamazon.com$47.96SHOP NOW
This pillow's unique Hydraluxe Gel Technology works hard to minimize heat buildup, while open-cell memory foam increases ventilation. As one reviewer succinctly put it, this pillow led to a happy life and "no more sweat" at bedtime.
7. Viscosoft Hypoallergenic Memory Foam Standard Arctic Gel Contour Pillow
ViscoSoft Cooling Memory Foam Contour Pillow amazon.com$29.99SHOP NOW
Who wouldn't trust a cooling pillow with the word "arctic" in the name, right? Made with 2 pounds of cooling gel, this pillow has about 30 percent more gel than comparable products, according to the makers behind it. The contour, too, makes this one a great pick for those looking to ease aches and pains in the neck and shoulders, all the while offering endless moisture-wicking.
8. Therapedic Cool Gel Wedge Body Pillow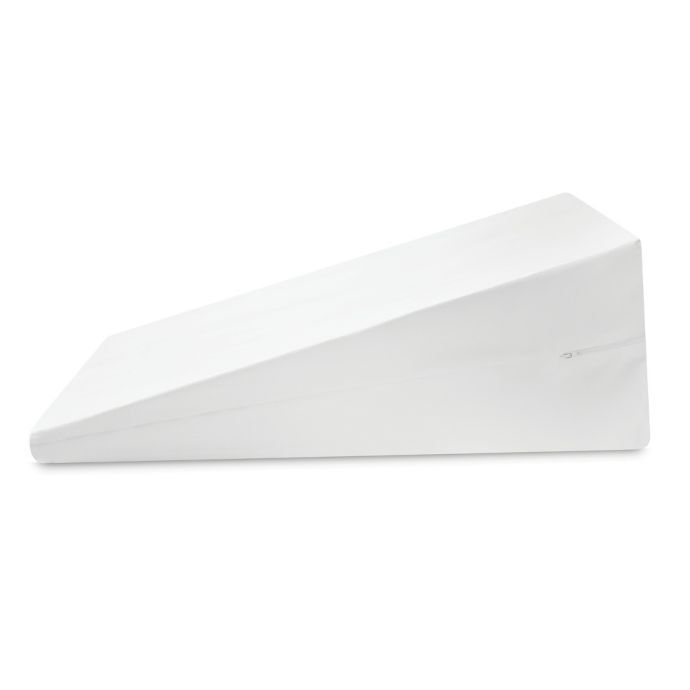 Therapedic Cool Gel Wedge Body Pillowbedbathandbeyond.com$37.99SHOP NOW
Let's be honest, not everyone fancies the standard rectangle pillow experience. If you tend to sleep on your side and crave some additional support between your shoulders and head, why not give this cooling wedge (formulated with cooling gel!) a shot?
9. Sleep Restoration Gel Pillow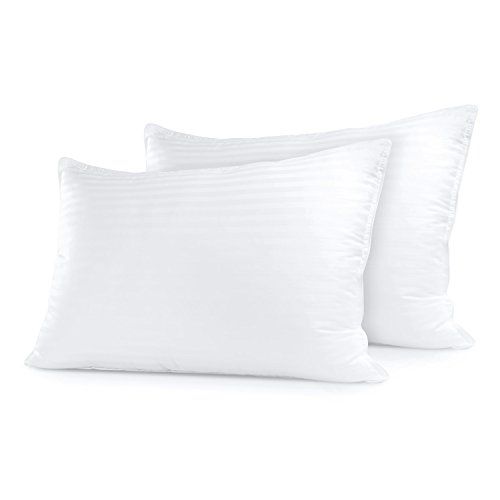 Sleep Restoration Gel Pillowamazon.com$33.99SHOP NOW
If you and yours are both looking to freshen up your sleeping arrangements, this gel pillow two-pack may just be your saving grace. "Just right," one reviewer wrote. "It feels cooler than my various 'cooling pillows,' but not in a way I noticed until I saw that my pillow wasn't drenched in the morning." This will definitely make for a strong and subtle choice.
10. Lux Living SoftCell Chill Hybrid Cooling Pillow
Lux Living SoftCell Chill Hybrid Cooling Pillowmattressfirm.com$99.99SHOP NOW
This pillow is actually cool to the touch. Its one-of-a-kind FRIO cooling fibers create an absorbent surface that'll catch any lingering drops of sweat. Said to cool five times faster than traditional polyester, this option will have you sleeping soundly (and dry!) in no time.
11. Tanda Complete Cool Pillow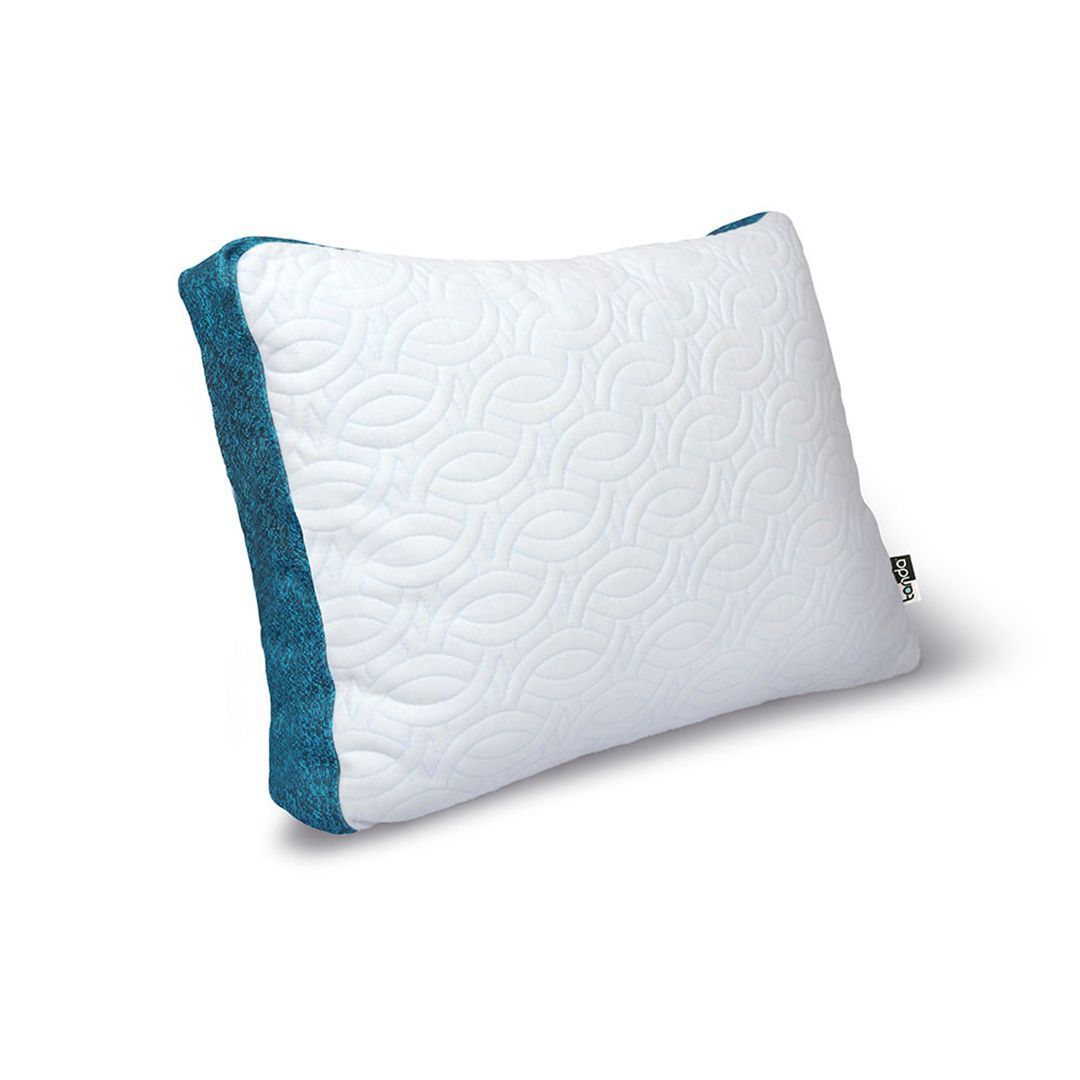 TandaTanda Complete Cool Pillowtandasleep.com$75.00SHOP NOW
Tanda's cooling pillow actually pulls cool air from the room and transfers it back to you to help you sleep comfortably. It also has a breathable foam filling that promotes airflow to minimize the amount of heat the pillow retains. "It works well," Dr. Winter says, adding that the pillows are "very soft and light."
12. Bedgear Storm Series Pillow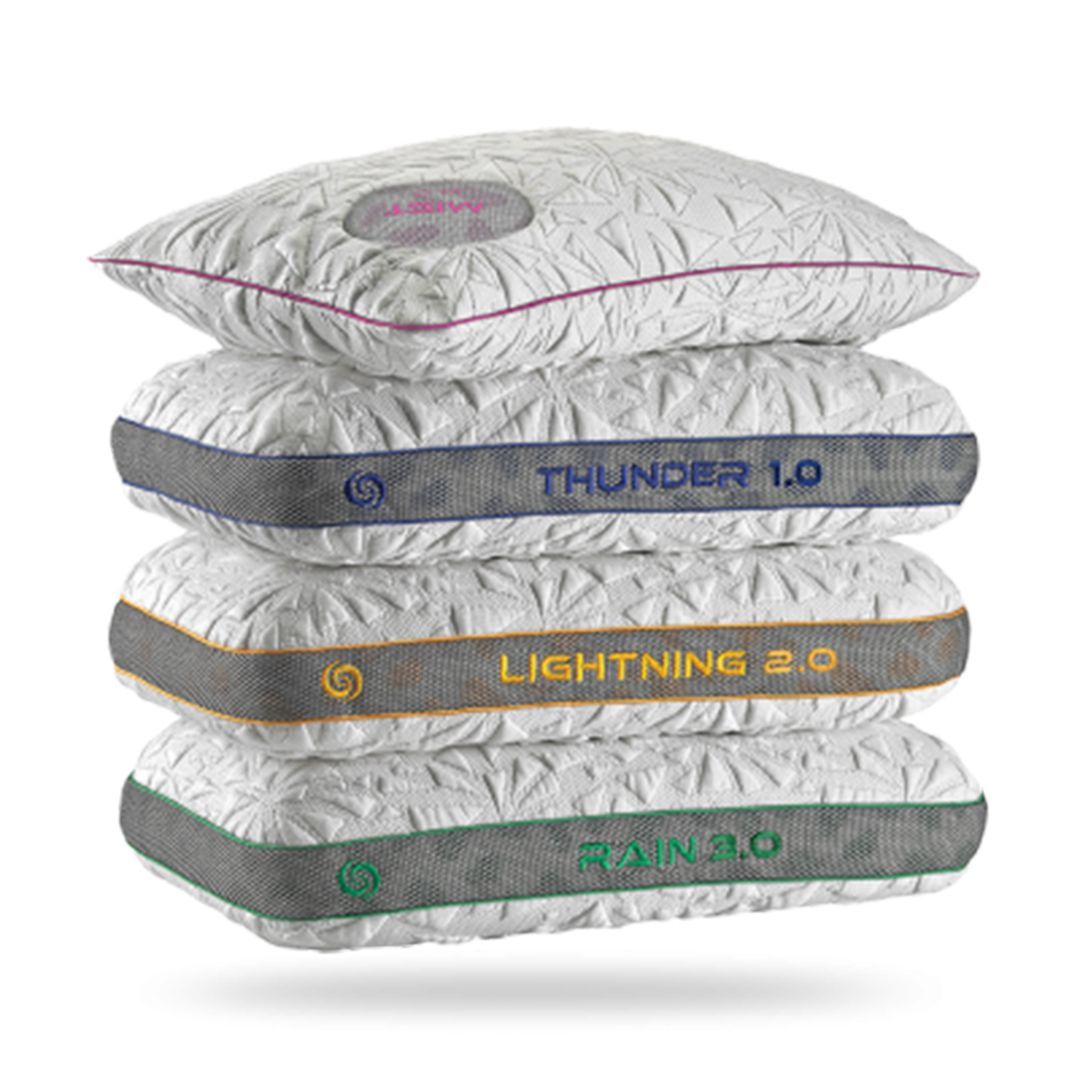 BedgearBedgear Storm Series Pillowbedgear.com$199.99SHOP NOW
These pillows have a soft-to-the-touch foam that contours (a.k.a. hugs) your body, all while deflecting heat. "They are very cool and lightweight," Dr. Winter says. The Storm Series pillows also have a numbering system to help you figure out what size you need. "They also make very good temperature-reducing bedding to put over the pillow," Dr. Winter says.
Source: Read Full Article