Editor's note: Find the latest long COVID news and guidance in Medscape's Long COVID Resource Center.
Since the COVID-19 pandemic started more than 3 years ago, the longer-lasting effects of SARS-CoV-2 infection have continued to reveal themselves. Approximately 28% of Americans report having ever experienced post-COVID conditions, such as brain fog, postexertional malaise, and joint pain, and 11% say they are still experiencing these long-term effects. Now, new research is showing that people who have had COVID are more likely to newly develop an autoimmune disease. Exactly why this is happening is less clear, experts say.
Two preprint studies and one study published in a peer-review journal provide strong evidence that patients who have been infected with SARS-CoV-2 are at elevated risk of developing an autoimmune disease. The studies retrospectively reviewed medical records from three countries and compared the incidence of new-onset autoimmune disease among patients who had polymerase chain reaction–confirmed COVID-19 and those who had never been diagnosed with the virus.
A study analyzing the health records of 3.8 million US patients — more than 888,460 with confirmed COVID-19 — found that the COVID-19 group was two to three times as likely to develop various autoimmune diseases, such as rheumatoid arthritis, systemic lupus erythematosus, and systemic sclerosis. A UK preprint study that included more than 458,000 people with confirmed COVID found that those who had previously been infected with SARS-CoV-2 were 22% more likely to develop an autoimmune disease compared to the control group. In this cohort, the diseases most strongly associated with COVID-19 were type 1 diabetes, inflammatory bowel disease, and psoriasis. A preprint study from German researchers found that COVID-19 patients were almost 43% more likely to develop an autoimmune disease, compared with those who had never been infected. COVID-19 was most strongly linked to vasculitis.
Infections Can Trigger Autoimmune Disease
These large studies are telling us, "Yes, this link is there, so we have to accept it," Sonia Sharma, PhD, of the Center for Autoimmunity and Inflammation at the La Jolla Institute for Immunology in La Jolla, California, told Medscape Medical News. But this is not the first time that autoimmune diseases have been linked to previous infections.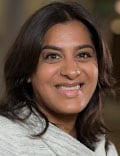 Dr Sonia Sharma
Researchers have known for decades that Epstein-Barr virus infection is linked to several autoimmune diseases, including systemic lupus erythematosus, multiple sclerosis, and rheumatoid arthritis. More recent research suggests the virus may activate certain genes associated with these immune disorders. Hepatitis C virus can induce cryoglobulinemia, and infection with cytomegalovirus has been implicated in several autoimmune diseases. Bacterial infections have also been linked to autoimmunity, such as group A streptococcus and rheumatic fever, as well as salmonella and reactive arthritis, to name only a few.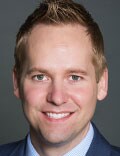 Dr Jeffrey Sparks
"In a way, this isn't necessarily a new concept to physicians, particularly rheumatologists," said Jeffrey A. Sparks, MD, a rheumatologist at Brigham and Women's Hospital in Boston. "There's a fine line between appropriately clearing an infection and the body overreacting and setting off a cascade where the immune system is chronically overactive that can manifest as an autoimmune disease," he told Medscape.
A Dysregulated Response to Infection
It takes the immune system a week or two to develop antigen-specific antibodies to a new pathogen. But for patients with serious infections — in this instance, COVID-19 — that's time they don't have. Therefore, the immune system has an alternative pathway, called extrafollicular activation, that creates fast-acting antibodies, explained Matthew Woodruff, PhD, an instructor of immunology and rheumatology at Emory University School of Medicine, Atlanta.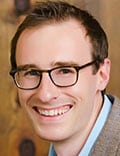 Dr Matthew Woodruff
The trade-off is that these antibodies are not as specific and can target the body's own tissues. This dysregulation of antibody selection is generally short lived and fades when more targeted antibodies are produced and take over, but in some cases, this process can lead to high levels of self-targeting antibodies that can harm the body's organs and tissues. Research also suggests that for patients who experience long COVID, the same autoantibodies that drive the initial immune response are detectable in the body months after infection, though it is not known whether these lingering immune cells cause these longer-lasting symptoms.
"If you have a virus that causes hyperinflammation plus organ damage, that is a recipe for disaster," Sharma said. "It's a recipe for autoantibodies and autoreactive T cells that down the road can cause problems, especially in people whose immune system is trained in such a way to cause self-reactivity," she added.
This hyperinflammation can result in rare but serious complications, such as multisystem inflammatory syndrome in children and adults, which can occur 2–6 weeks after SARS-CoV-2 infection. But even in these patients with severe illness, organ-specific complications tend to resolve in 6 months with "no significant sequelae 1 year after diagnosis," according to the Centers for Disease Control and Prevention. And while long COVID can last for a year or longer, data suggest that symptoms do eventually resolve for most people. What is not clear is why acute autoimmunity triggered by COVID-19 can become a chronic condition in certain patients.
Predisposition to Autoimmunity
P. J. Utz, MD, PhD, a professor of immunology and rheumatology at Stanford University, California, says that people who develop autoimmune disease after SARS-CoV-2 infection may have already been predisposed toward autoimmunity. Especially for autoimmune diseases such as type 1 diabetes and lupus, autoantibodies can appear and circulate in the body for more than a decade in some people before they present with any clinical symptoms. "Their immune system is primed such that if they get infected with something — or they have some other environmental trigger that maybe we don't know about yet — that is enough to then push them over the edge so that they get full-blown autoimmunity," he said. What is not known is whether these patients' conditions would have advanced to true clinical disease had they not been infected, he said.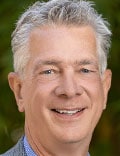 Dr P. J. Utz
He also noted that the presence of autoantibodies does not necessarily mean someone has autoimmune disease; healthy people can also have autoantibodies, and everyone develops them with age. "My advice would be, 'Don't lose sleep over this,' " he said.
Sparks agreed that while these retrospective studies did show an elevated risk of autoimmune disease after COVID-19, that risk appears to be relatively small. "As a practicing rheumatologist, we aren't seeing a stampede of patients with new-onset rheumatic diseases," he said. "It's not like we're overwhelmed with autoimmune patients, even though almost everyone's had COVID. So, if there is a risk, it's very modest."
Sparks is supported by the National Institute of Arthritis and Musculoskeletal and Skin Diseases, the R. Bruce and Joan M. Mickey Research Scholar Fund, and the Llura Gund Award for Rheumatoid Arthritis Research and Care. Utz receives research funding from Pfizer. Sharma and Woodruff have disclosed no relevant financial relationships.
EClinicalMedicine. Published online January 9, 2023. Full text
medRxiv. Published online October, 7, 2022. Full text; Published online January 26, 2023. Full text
For more news, follow Medscape on Facebook, Twitter, Instagram, and YouTube.
Source: Read Full Article