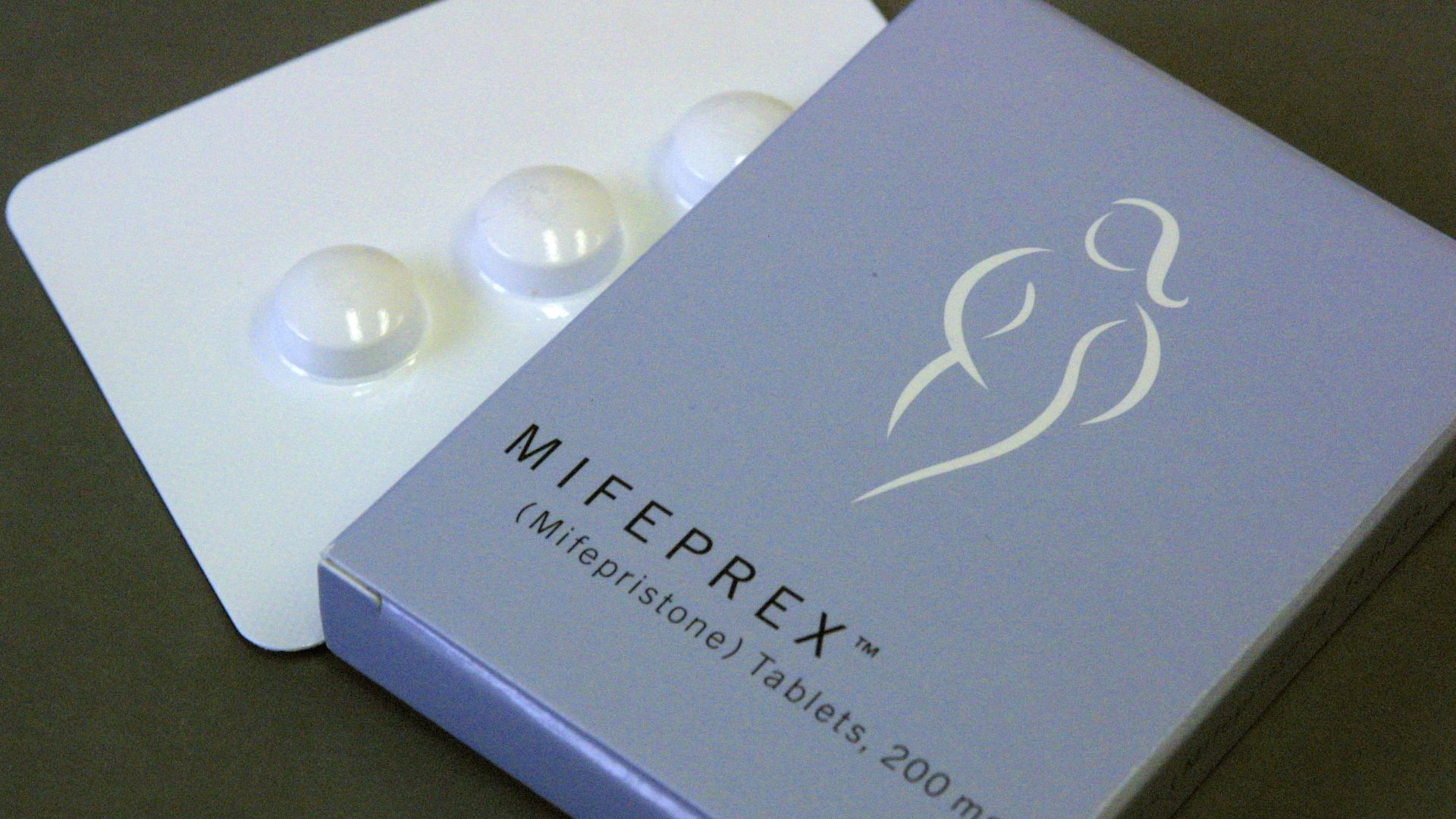 Mifepristone tablets. Photo: Stormi Greener/Star Tribune via Getty Images
Officials in Texas have released a transcript of this week's hearing in a major federal case that could limit access to abortion pills for millions of people across the country.
Why it matters: The legal challenge was brought by a coalition of anti-abortion groups that argued the FDA did not properly authorize the pill for terminating pregnancies — and a decision in their favor could reverse the agency's authority on drug regulation for the first time.
State of play: District Judge Matthew Kacsmaryk, a Trump appointee who openly opposed Roe v. Wade, said he would issue a ruling "as soon as possible" after the hearing earlier this week.
While Wednesday's court hearing was open to the public, attendance was limited. Fewer than 19 reporters and 19 members of the public were allowed in the courtroom, according to the Center for Reproductive Rights.
"We represent and advise clinics who provide abortion care to patients across the country, and who could be directly impacted by this lawsuit, yet we were not allowed entry to the hearing despite traveling to Amarillo at a moment's notice and waiting in line for hours," said Elisabeth Smith, the Center's director of state advocacy.
Worth noting: Kacsmaryk had initially planned to delay telling the public about the hearing due to security concerns, per a previous court transcript.
After The Washington Post reported his plans and several news outlets demanded that the hearing schedule be made public, the judge announced the details on Monday evening.
Read the transcript in full.
Source: Read Full Article